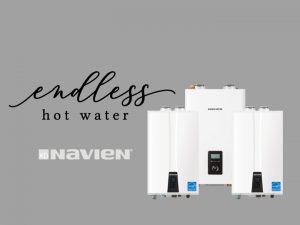 Everyone like to save a few bucks, right?  Currently, FortisBC has some excellent rebates available.  These rebates are to encourage home owners with natural gas service switch to more energy efficient hot water heater.  You can get back up to $1000 on the installation of a condensing tankless hot water heater.  Sounds pretty good, right?
Eligibility requirements include:
Home owner must be a residential FortisBC natural gas customer.
You must be replacing an existing water heater.
Mail your application within 60 days of installation.
The installing company must be a registered & licensed contractor with TechnicalSafetyBC & be permitted.
The make/model of hot water heater must be listed as one of the rebate eligible models
250 Plumber is a Navien Service Specialist, which means that we have the specialized knowledge and training to install Navien tankless units.  While you're weighing the pros and cons of various quotes for your tankless hot water, ensure that your installer is Navien certified.
To read more about the rebate program, click here.